In 2019, we launched our new tap type QTAP.
QTAP redefines what a customer can expect from a standard solution. The QTAP type is available in 4 different versions that can be used for both classic and synchronous tapping.
Its innovative geometric design in combination with the specific cutting edge conditioning and the new wear-protective coating enables its use in a wide range of materials (e.g. carbon steels, alloy steels, stainless steels, aluminium, cast iron, brass alloys) and in many different applications.
The advantages of the QTAP are undeniable and the title "Allrounder" more than deserves it. As proof of this, we present 2 success stories.
Better tool life
This first success story was written by one of our customers.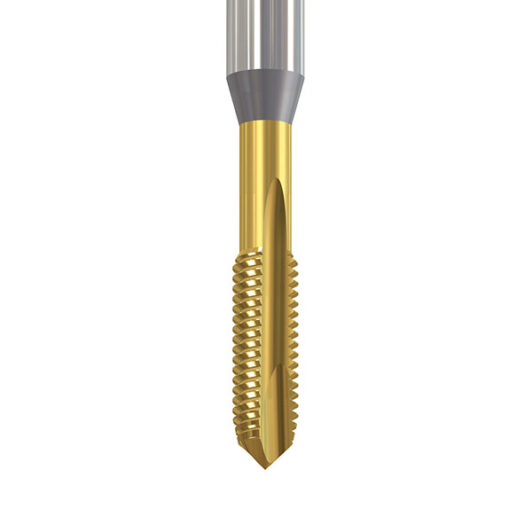 N.20TN surpassed
For several years, this customer has been using our taps N.20TN-4 in M6 – M7 – M8 – M10 with oversize +0.1 mm, mainly for machining material group 12, St52-3.
The new Q.20VS (special item)
In order to improve the quality of his work, we offered this customer the type Q.20VS-4 (as a special version because of the oversize).
---
With the N.20TN-4, our customer was able to process 10'000 to 15'000 pieces.
With the Q.20VS-4 version, he could increase the tool life to 40'000 to 50'000 pieces.
With an additional cost of 11% per tool, profitability increased by 400 to 500%.
QTAP exceeds our expectations
In this second presentation, our customer was a regular user of N.60V-3 M3 - M12 taps.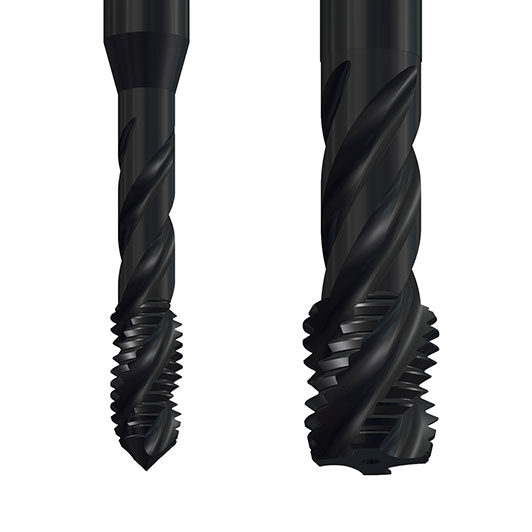 N.60V-3
Our customer used those tools for machining blind holes in stainless steel, steel, aluminium and cast aluminium.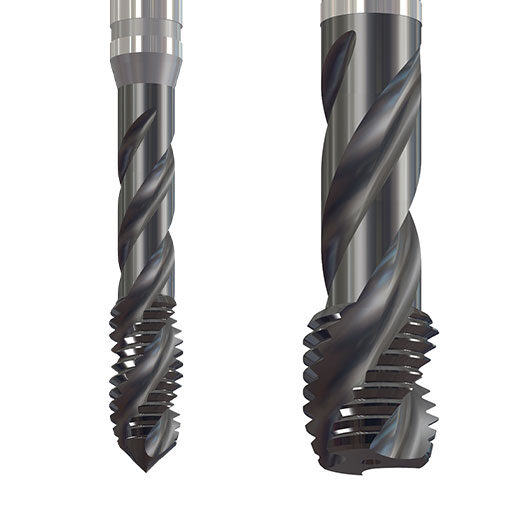 Q.60VS-3
The results were more than convincing. The QTAP worked perfectly in mild steel (St37-2 and St50-2), stainless steel (1.4301) as well as in aluminium and cast aluminium and convinced our customer.
He even managed to cut M6 blind holes in aluminium up to a depth of 20 mm (> 3 x D), which is more than we recommend in our catalogue TC.
In addition to these success stories, we refer you to our QTAP brochure on our download page and to the videos on our YouTube channel.
If you have any questions about the QTAP or any other DC threading tool, our application engineers will be happy to help. Simply contact us!
Solutions
Our crafted solutions for every problem you might face
We guarantee economy of cost and extremely consistent, fault-free manufacture.