Classic thread cutting
Conventional tapping is the most common machining method for making internal threads.
A wide range of products that offers a solution for almost every material and application.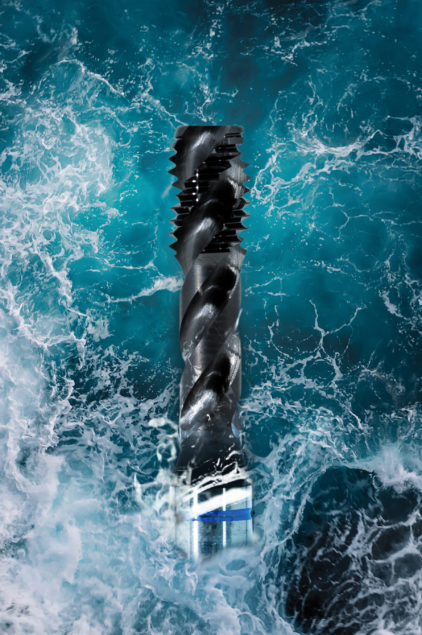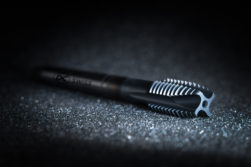 Thread forming
Thread forming is an efficient and reliable solution for machining internal threads.
DC SWISS offers a wide range of thread forming taps for the machining of aluminium and steel materials and recommends examining this alternative to cutting taps, especially when it comes to producing large series.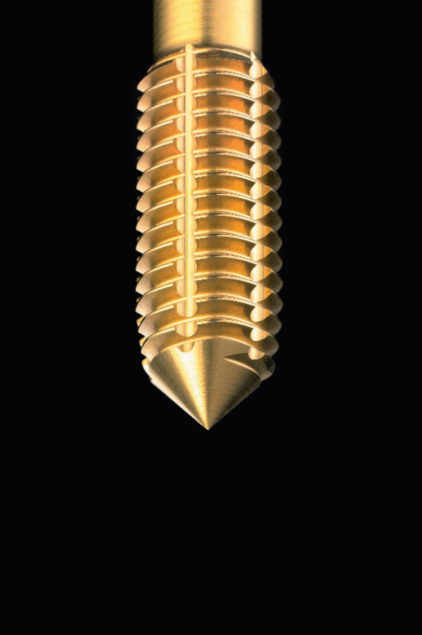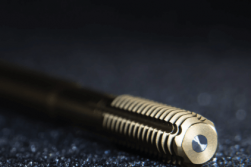 Rigid Tapping
All modern CNC-machines are now equipped with the option so-called "Rigid Tapping".
The main target of synchronous tapping (without a compensating chuck) is to simplify the programming of the tapping operation and to increase the tool life. Indeed, a perfect synchronisation between the spindle and the feed allows the pitch to be defined, ensuring the guidance of the tap rigidly fixed in a tool holder.
For optimum use, the DC tapping chuck SRT with axial shock absorber is able to neutralise any pressure on the cutting edge of the tap while spindle reversing.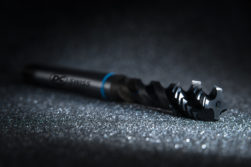 Hand taps
Sets consisting of 2 or 3 taps, depending on the type of thread. For thread cutting by hand, for through and blind holes. Our sets of hand taps can also be used on machines.
3 straight fluted taps = taper tap, second tap and bottoming tap (for coarse threads) or of 2 taps = taper and bottoming tap (for fine threads). Sets NP with stepped pitch diameter, taper tap No. 1 with guiding pilote.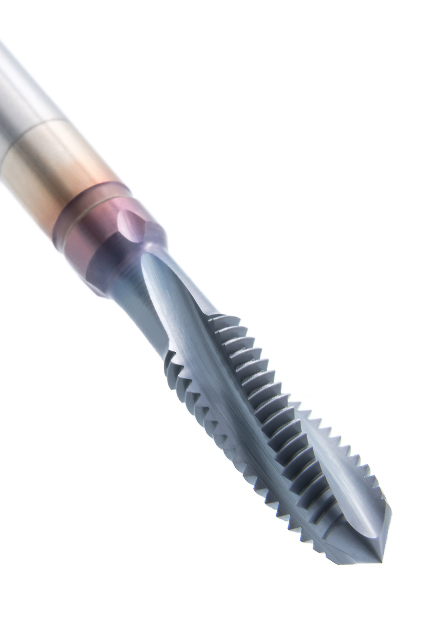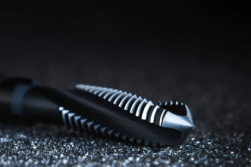 Thread milling
DC solid carbide thread milling cutters for the easy manufacture of through and blind holes with right and left hand threads with one only tool used on a stable CNC machine with 3-D-continuous path control.
Thread milling has many advantages: the realisation of the useful thread depth close to the bottom of the core hole, freely adjustable required tolerances, the possibility of realising incomplete or interrupted threads, machining thin-walled workpieces, using one milling cutter for machining various materials, easy removal of short chips and good surface quality of the milled thread, cutting speed and feed rate individually adjustable according to the material to be machined, a possible breakage of the tool does not automatically lead to the scrapping of the workpiece.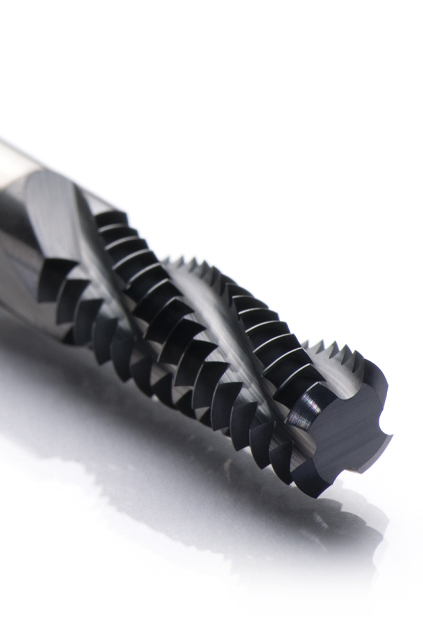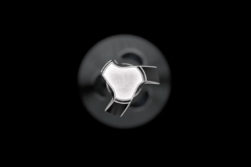 Nano thread
Master the smallest and most precise threaded connections.
DC SWISS offers a specific total solution adapted to this modern machining method; a tapping chuck with axial shock absorber, type SRT, Soft Rigid Tapping. This tapping chuck, suitable for collets ER8 is able to overcome the axial pressure applied to the cutting edges when the spindle reverses, and therefore increasing the tap life.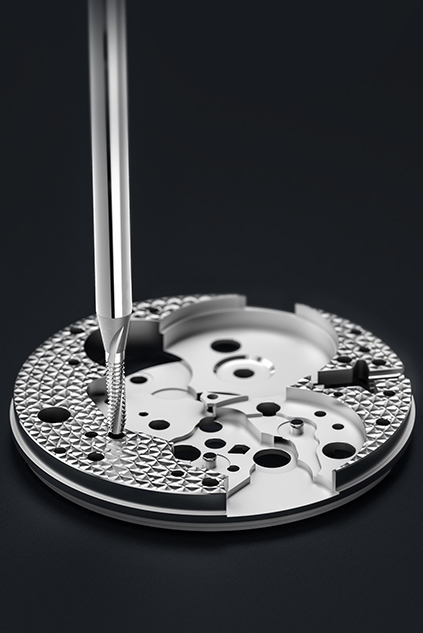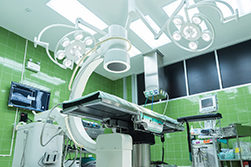 Nano thread gauges
Gauges for micro-threading, especially for use in micromechanics and watchmaking.
Our range of nano gauges permits checking threads with extreme accuracy in sizes ranging from 0.3 mm to 2.74 mm.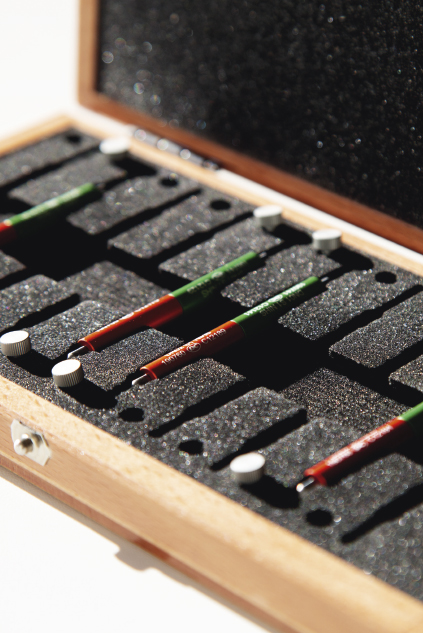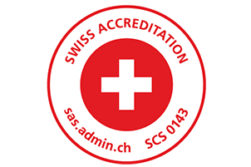 Screw thread gauges
Thread gauges are used to check the dimensions of male and female threads.
DC SWISS offers a wide range of thread gauges. Accuracy testing is an extremely important process for ensuring a good thread connection, especially in view of the trend towards always increasing levels of product accuracy and compliance with international standards.

Dies
Available in several versions and with different cutting geometries.
For trouble-free cutting of external threads with an unsurpassed thread flank and cutting edge finish.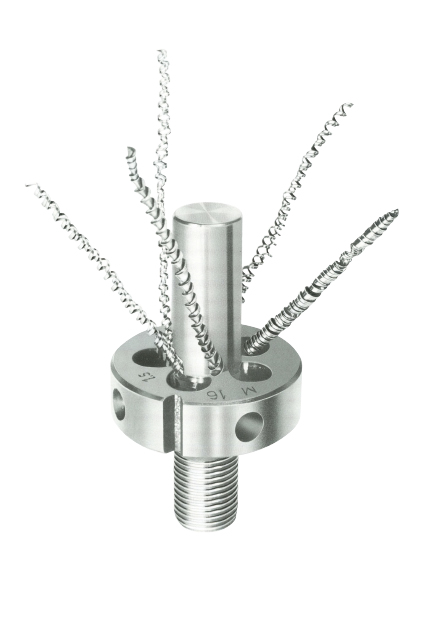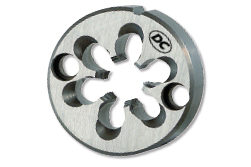 Accessories
For your special applications
For your convenience and in addition to our programme, we also offer the accessories that can accompany your work tools.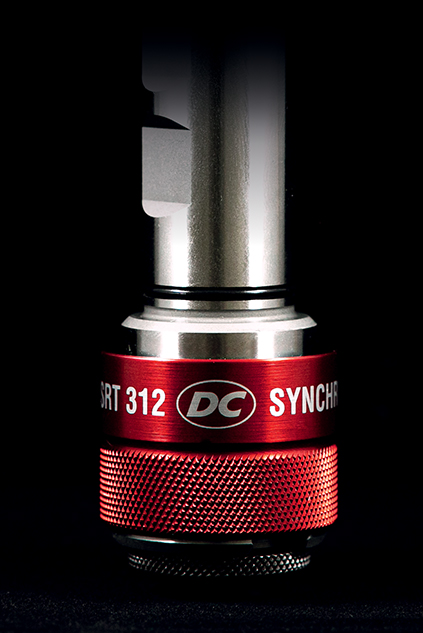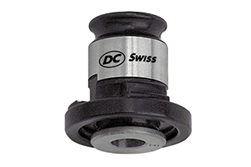 Our box sets contain one tap per dimension of a specific type, allowing you easy storage and quick access to the tool you need.